As 2017 drew to an end, I decided to go off the grid. It wasn't due to exhaustion (although I admit I was almost at the end of myself by December); nor was it a stunt I believed would make me appear more mature. I took time off to communicate with God and believe it or not, with myself.
You see, as 2017 trudged along, I stopped speaking to myself and I definitely stopped listening to myself. I am a naturally optimistic person; you can even say when it comes to determining outcomes I am in my own world. As much as I prepare for possible negative outcomes, I tend to visualize the positive outcomes more. I excite myself thinking about them. I walk as though things have already worked out; I talk as though I am already in the reality of a positive outcome.
But something was different in 2017. As the months went by, I stopped visualizing the positive. I stopped seeing the positive. I stopped walking like it was going to happen. I stopped talking like it had happened.
I spent a lot of time listening to what others had to say even though they were not speaking to me or about me. I listened so much that I started to internalize what others had gone through; I started to expect the negative outcomes they got and at some point believed that my glasses were rose-tinted and life, in reality, was a rolling ball of negativity.
Thank God for those three days I spent off the grid. Thank God for those three days I spent immersed in my bible, speaking to God and listening to my heart. They made the important difference I've experienced in 2018 so far.
You see, no matter how cautious we are, we are to some extent influenced by the environment, by the things we hear and by the things others are doing around us. Last year, I listened to so many negative stories about relationships that I started to let go of my dream relationship. I said to myself "Demi it's too far-fetched, it won't happen". I started to expect the worst, and as a result, I did everything possible to avoid it. Of course, it did not help that old scars began to find their way to the surface with the direction of my thoughts, reinforcing the negativity I was internalizing without being aware of it. I thought of the dream life I wanted to live and started to let my reality get in the way of that dream. I listened often to the people who told me about how their dream lives did not work out – not in celebration of something better, but in resignation to life as it had played out.
But those three days changed the direction of my thoughts and made me 'rogue' in how unshakeably I now believe in the validity of my dreams and aspirations. I started the year off happier, better and stronger than I ever was all through 2017. And I just want to say these to you:
Your dreams are valid. Don't let anyone tell you otherwise. Even if the people around you have never had what you dream of, don't assume it is a natural rule that you can't have it. The validity of your dreams is not dependent on the approval of those around you. Please don't ever forget this.
You can sympathize with others without internalizing the negativity they have experienced. In other words, just because it happened to someone else or many other people, does not mean it will happen to you. This is where many of us struggle. We struggle to separate our lives from the lives of others. For some reason, we feel solidarity with those who are experiencing negative outcomes, and there is nothing wrong with this. However, we must remember that our solidarity is based on support and not necessarily on us sharing the same negative niche. For example, if your best friend's husband cheats or if your buddy's wife is abusive, by all means, be a supportive friend but don't go home with the assumption that your own partner will be the same. Don't subscribe to a club based on perception. Your reality might be different. Focus on your reality
Be OK with pulling out when you feel your heart is reaching a tipping point. Yes, there is an emotional tipping point where you go from being a supportive friend, neighbour or colleague to being overwhelmed with so much emotion, it is as though you are right in the situation when truly you are not. Be OK with excusing yourself. Be OK with saying "Can we please discuss a happier topic that will make us both feel better?" Be OK with giving a good tight hug and then leaving if you don't want to listen anymore. It does not make you a bad person. You're no use to the person you are trying to support if you are overcome with negative emotions. So why not pull out for a bit, get yourself together and step back in when you really have your heart protected and can speak to them from a position that offers strength and support, rather than one that dwells in the pigsty of negativity?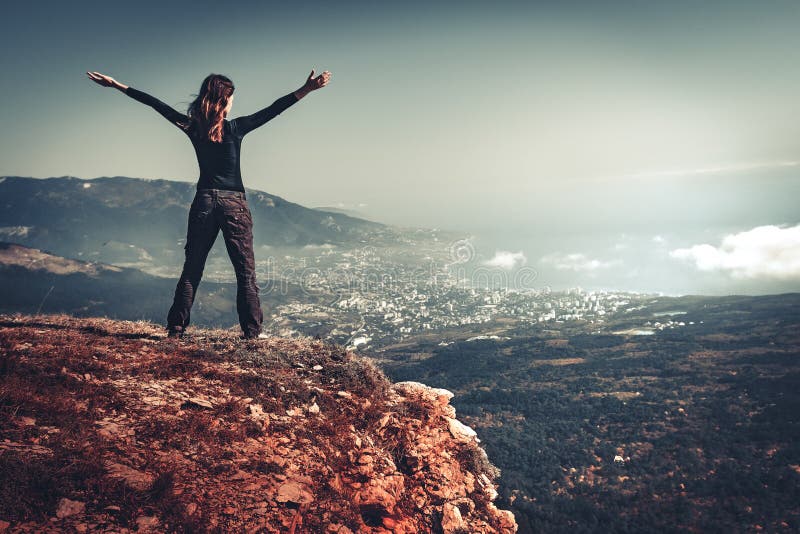 Finally, please remember that negative outcomes make the news more than positive outcomes ever will. Negative stories get more shares on Facebook. Negative topics make the trends on Twitter. Look out for what's not making the news – working marriages and relationships, successful fulfilled people walking in purpose in their own way, fulfilled dreams and aspirations, peaceful towns and cities with little or no crime… these trends don't make the news but it does not mean they are not out there. Look for the positive and protect your joy. Believe in the validity of your dreams and stand firm. The negative outcomes of others do not, cannot and will not dictate your own. XOXO