You probably think this post is about how time heals all wounds even though it doesn't erase any scars. Sorry to disappoint you, but it is not.
In recent relations with people, I have discovered that time is a gift. A gift many of us are unaware of. A gift that can literally save us from all the heartache we complain about on social media. Time is a precious gift, not just because we can't get it back once it is wasted, but because it is a teacher.
Have you learned to give people, things, dreams, ideas, visions time? That is one thing I learned this year. Especially when it comes to people.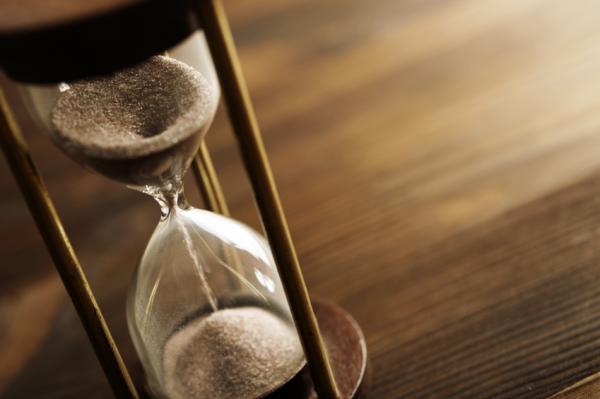 "Time reveals all things".
This is no ordinary cliche. It is a life motto. It is a lifesaver. It is an open secret. Time reveals who people are. Time reveals the truth in relationships. Time reveals the cracks people hide underneath well-crafted masks designed to deceive and emotionally bankrupt.
It is so easy to be swept off by the initial aura of a person. It is easy to believe people are who they say they are, especially when they have the whole good person act together. It is easy to fall for the non-existent good in people who have perfected the art of 'appearing to be' as opposed to 'actually being'.
Just because people are Christian or appear to be religious, it does not mean they are not users. Let us get this straight and not get carried away with the misconceptions of their appearance or even their words. There are many bible-quoting, demon-chasing, tongue-speaking people who are out to use others to their advantage without caring about the emotional or psychological bankruptcy they will leave behind. These people put on the garment of humility in order to connect with your good nature, because they know that nothing in you will relate with arrogance. But wait. Take a deep breath. Listen closely and watch carefully. Observe earnestly the faux humility that's laced with entitlement and ask yourself if humility can truly co-exist with an entitled nature. If you are struggling with the answer to that one, it's NO. The two cannot co-exist.
But being the good-natured person that you are, you avoid jumping to conclusions the first time of entitlement rears its head. You ascribe it to a difficult phase in their life, a need you've been chosen to fulfill, and you even hope that your good nature will change them, because you know exemplary conduct has the power to change a person.
Can I just put a pin in your bubble? Oops! Not waiting for a response to that one. Here goes:
You cannot change a user. Your good nature can't. Your sacrifices can't. Your words of encouragement can't. If anything at all, users view you as a more viable candidate for their selfish ends the more you try to change them. They will spur you on with encouraging words regarding your self-sacrifice. If they are callous enough, they will go the emotional route, and confess non-existent feelings for you – confessions that negate their actions or even perceptions of you. They will 'lovingly' discourage you from pursuing any goal that antagonizes what they can get out of you because they are focused on the end goal – to use your good nature, skills and influence to their advantage, after which they will suddenly come up with a list of your faults and explain why they have oh so patient with your excesses. 
How do you prevent yourself from falling into this? Give people time. Don't jump into emotional confessions just because they put pressure on you. Oh yes! they will do this in order to cement the foundation of their faux humility and entitlement and to implement the modus operandi of your emotional and psychological bankruptcy. Don't be quick to jump onboard their bandwagon, cheering them on in dreams where you are the support ATM where no deposits are made. Don't think it's awkward not to say "I love you" back when they have said it a million times. Don't feel the need to tell them you miss them because it seems unbalanced that they seem to miss you more. Give them time.
Time to reveal their true nature and their perceptions of you. Time to show that they are truly who they are they are, or not. Give them time to reveal their real intentions, because with the power of time, users get frustrated and everything bubbles up to the surface. Give them time, not to prove you wrong (because you are not to form negative perceptions prior to engaging with them), but to show you in actions the kind of relationship they are hoping to build with you. Yes, it may seem like you are overly cautious; but rather be that than have another piece of yourself stolen away by an emotionally-unavailable user whose feelings for you were based solely on what they can get from you. You might even feel like you're losing out on some people with your cautiousness, but guess what? genuine people always stand the test of time.
Use time to your advantage. Let it teach you. let it show you. Let it reveal all things. Time is power. Start using it right.
PS: This post does not mean you should not be kind to people. By all means, be kind. But don't be roped into an emotional investment with a person whose end goal is to use you.