This post is for all the strong people out there and for those who surround them. I hope this touches your heart.
You see, being a strong person is great. It means you are a survivor, a victor, an overcomer. Many strong people are alone but they are hardly ever lonely because they are either planning the next big thing or fighting a new goliath to reach the next level. Many strong people tend to do life alone and no one seems to understand why that is.
The problem is people who surround strong people expect nothing less than strength from them. They expect strong people to be 'on' all the time, abuzz with bible verses and inspirational quotes. They expect strong people to always have something to pour out while they eagerly receive. They don't ever expect strong people to faint or even feel faint.
But here is a fact: Strong people faint many times.
Strong people feel situations like you do. They might know all the bible verses, but when it seems like the doors of life are closing in, strong people break down and cry too. It is at times like this that they need words of encouragement, love, hugs, a treat, no pity parties but an outlet to let out the pain they feel and an encouraging verse to strengthen their hearts after they have emptied their hearts of hovering depression.
But what do people around them do instead?
They judge. They mock. They castigate them for daring to faint.
"Shouldn't you be the strong one here?" "If you are weak, how can we be strong?" "I don't believe you are saying things like this. You should know better!" "Wow…. and you say you believe in God?"
It is no surprise that strong people learn to shut up. They struggle with vulnerability. Even in relationships, they struggle to say "I don't really have this on lockdown because I don't feel equipped to handle it." They are scared to say "I feel like God is not coming through for me. Everything is such a mess."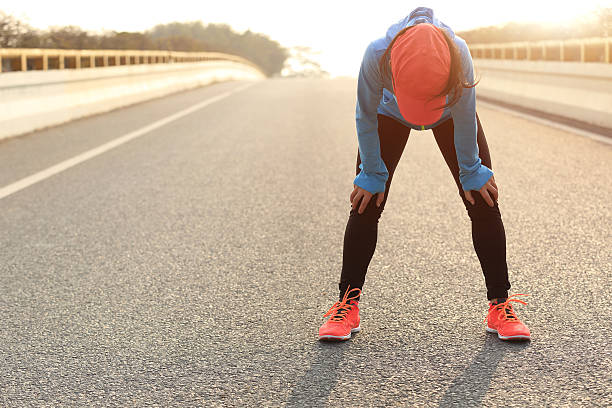 They struggle to bare their emotions with anyone, including their partners. From my observation, I have noticed that the partners of many strong people tend to leave them to handle life alone. Any attempt at expressing vulnerability is met with a barrage of inspirational quotes and Bible verses that mean nothing to a heart that just wants to empty itself of the pain of struggle. How can these quotes and verses find room in a heart that is already filled with despondency and doubt? Oh yes! Strong people get despondent too. They doubt their journey too. They wonder about their process too. They cry. They faint. And people let them do it all alone. People make them feel guilty for feeling faint, and question if they truly serve God.
Dear strong person, the fact that you feel faint after holding on for so long is nothing to feel guilty for. David, a man after God's heart, felt faint many times (read the psalms and take note of this). I imagine that Joseph through his travails lost hope many times. People may desire you to be a robot so they don't have to invest any human emotions in your wellbeing, but you are not a robot. You are human. Sometimes the weight will be too heavy. Sometimes your heart will break over the smallest things. It is not because you are weak or because you lack faith, but because you are human and humans get tired. Sometimes you will seek encouragement or an outlet and be met with judgment and concealed mockery. Whatever it is, do not stop being human.
Did you expect me to say "do not stop being strong"? How can I say that when I know exactly how dark some days can be? I know how quickly courage can become cowardice, how quickly faith can turn to fear, how frustration can creep in on you and make you question your life.
I get it. Perhaps many people don't. But I get it. Being strong can be a lonely journey. But let's learn a lesson from David. Everytime his spirit felt faint, his go-to person was God. He cried to God, talked to God, expressed himself to God. God is the best listener. His ears are always open and his eyes never close in sleep. Yes, we all wish for people to understand those dark days without mockery or judgment, but many of them won't. Those who do will stand by and get you back on your feet. They will give you a pep talk that will lighten your heart, or they will buy you three flavours of ice cream in one cone just to show that everything can work together for your good. If you are surrounded by these people who get the gist of your concealed fragility and your human-ness, keep them close. They are needed for your journey. If you are surrounded by those who castigate your fainting spells because 'they've been through worse' or 'you are acting non-christian' by fainting', love them but never faint in their presence.
Take it to God. It is him afterall who gives you strength. XOXO