No one wants to go through life feeling paranoid and assessing people every second. Unfortunately, it is a cross we all must bear. The people you allow into your life can either make you be at peace with yourself, or they can make you question yourself endlessly. Of course, it is difficult to box all of these people into five simple categories, but I believe being able to identify these basic five can save you from  experiencing the advanced stages of the emotional whirlwind they carry with them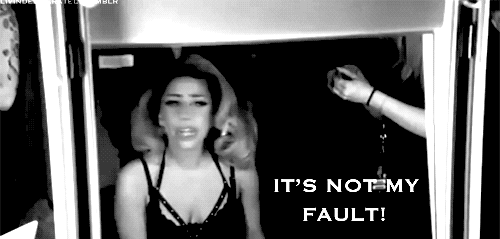 #1 The Blameless ones: We've all met them – those who refuse to take any responsibility whatsoever for friendships or relationships that have gone awry. They sit and tell about what X did and what Y said, but conveniently forget what role they played. These are the people you get into a relationship with and immediately begin to regret it. These are people who never admit they are wrong but will instead insist that their intentions are noble, hence, even though their actions hurt, they cannot accept any kind of blame. I could go on and on about them, but let me rather tell you the impact they could have on you. Depending on the dynamics of your relationship, if in some way they have managed to ingratiate themselves to you, you will find yourself apologising for every single thing. You may one day find yourself apologising for breathing! Save yourself the strain and just run.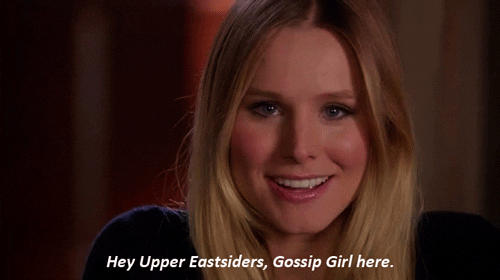 #2 The Loud-mouthed informant: There is usually that one person in every group dynamic who knows something about everyone else. That person who comes over to your crib and tells you what everyone else is dealing with, who the joker of the group is, whose boyfriend has two penises and whose breasts have gone from firm oranges to flaccid cucumbers. This person will often set his/her eyes on you when you are the new person in the group, and trust me when I say a lot of wisdom is required here. The loud-mouthed informant can easily get you into an attitude of gossip where you find yourself taking sides in an imaginary battle, and taking ownership of POVs that have absolutely nothing to do with you. Pause. Breathe. Change the subject every single time. Don't volunteer any personal information. Don't offer an opinion on any negative bit of information regarding anyone else. Why? The loud-mouthed informant has two things you may not be able to sustain in the long run – time to go around learning everyone's business and of course broadcasting them, and the ability to turn the tables on you should hell break loose. My advice? Hear no evil. Make it clear you are not interested. And if you really want to piss off the loud-mouthed informant, sympathize with the negative stories. This shows you are on a different wavelength. Oh! Another name for these people? GOSSIPS
#3 The Deluded ones: I have found over the years that these people are more common than we like to admit. I met one recently and I found myself thinking 'Do I have a stamp on my forehead that recognizes the crazy in these people and pulls them toward me?' Fortunately for me, I have learned that the delusion of grandeur is a craft many people have mastered. They attempt to approach every friendship or relationship from an elevated point of view of … wait for it… themselves. They assume that they are better than you are, smarter, more interesting, more successful. They assume in the weirdest way that they are doing you a favor by being a part of your life. They will name-drop as often as they can, and tell you about the important things they do and have. They will pay you compliments you know are not true and will explain anything they perceive as a fault in themselves before you even recognize the fault (I can write a whole book about these people).
But when reality hits that you have more going for you than they have going for themselves, they try to ingratiate themselves towards you. They start to offer you things that can help you 'be better' and 'do better'. ISSA TRAP! Don't even fall for it. You need to shatter their illusion by assertively declining. You should, however, be prepared for some backlash. When a deluded person finds it hard to crack you, they will pull down your image if they can. They will rather have people believe you are not good enough for them than admit that you saw straight through their BS and stopped them in their tracks. The delusion of grandeur runs deep guys. Just don't get entangled in it.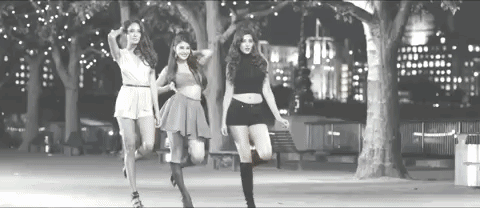 #4 The 'All-eyes-on-me' buddies: Now these people are really something. Have you ever had a friend who wanted you to be successful…. but not so successful that you end up better off than they are? I can them the contraceptive buddies. These are people who stick around in your life and appear to encourage you. However, the moment you share a vision or a dream with them, they abort it with their very glossy presentation about how many things could go wrong. If that does not work, they tell you not to get your hopes up too much. Afterall, life is unpredictable. They will support your dreams if they are smaller than theirs, but will never support a dream that will catapult you to a height they perceive they cannot reach. These buddies are not out to harm you, but they will never let anything grow in you. I don't even need to go into details here. JUST RUN.
#5 The Frozen: I have learned recently that no matter how great you are at something, or how well you are doing, there are people who will not clap for you out loud, nor will they ever pay you a compliment out loud. They will rather burst into tiny feathers than say "Hey! You are doing so well". It is as though they are frozen. They will rather point out everything you are doing wrong (no matter how insignificant they are) than tell you everything you are doing right. And if they cannot find anything you are doing wrong, they will manufacture something (It does not take long; the factories are in their heads). They will look for something that dims your shine and makes you feel insignificant. Avoid these people, especially when you are feeling down and out. Avoid them when you are on top of your game, or on your way uphill. They will never see anything good in any step you take. Don't waste your energy. Preserve it for pursuing your success whether they clap or not.
Do check out my YouTube channel. Search Demi Fayemiwo on YouTube
XOXO